Bundle Description
In "Sacred Rose Healing, The Essential Course," you'll learn how to practice the beautiful Mexican Shamanic tradition of healing people with roses.
In "Rose Reiki, The Essential Course," you'll learn how to practice Sacred Rose and Reiki Healing together in a modality I refer to as Rose Reiki.
Bundle Cost
The total cost of the bundle is $398, which breaks down to:
$299 for the Sacred Rose Healing course
And the low price of $99 for the Rose Reiki course
Return on Investment
I typically charge $125 for a Sacred Rose Healing or Reiki Session. Other healers charge much more. At $125 per session, you'd only need three client sessions to break even on this investment. You'll become profitable with 4 clients.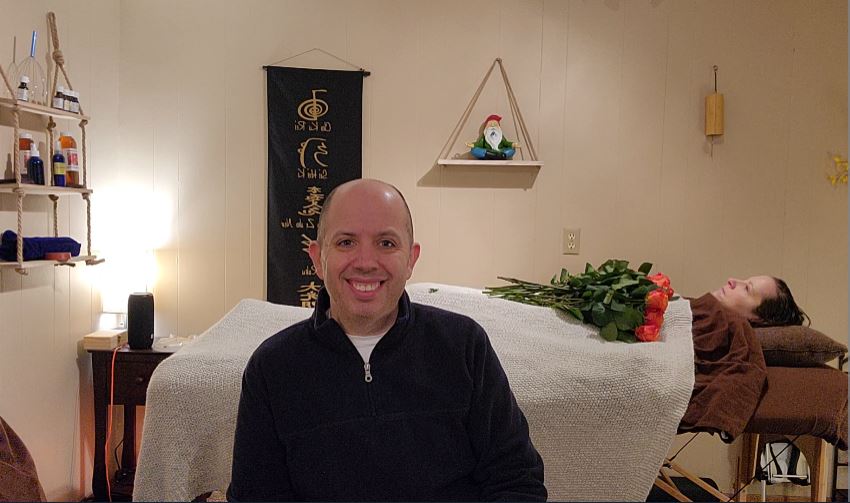 And I'm a Reiki Master Teacher, Sacred Rose Healer/Teacher, hypnotherapist, and the instructor of both courses in this bundle.
It is my honor to be able to offer you the gift of learning two beautiful healing modalities that will allow you to grow and expand your healing practice.
Additionally, Sacred Rose Healing and Rose Reiki can be applied to yourself and your clients. This means that you can use all of the knowledge you gain from these two courses for self-care as well as to help others heal.
Finally, Sacred Rose Healing and Rose Reiki are both new modalities. Completing these courses will allow your healing practice to stand out in the crowded marketplace.
Frequently Asked Questions
Do I have to be a Reiki practitioner to practice Rose Reiki?
Yes, you must have at least completed Reiki I in order to practice Rose Reiki. If you have not completed Reiki I, but plan to in the future, you may still purchase the bundle and practice Rose Reiki once Reiki I is completed
Can I get a refund if I'm unhappy with my purchase?
Once you order the bundle or any of the courses, there are no refunds.